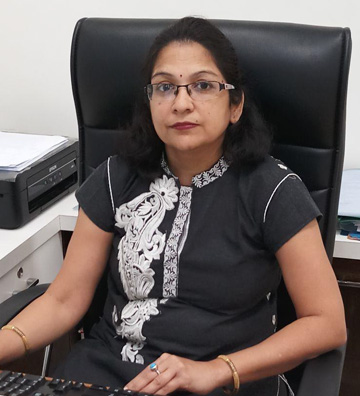 As a woman this ride of my professional tenure wasn't an easy one. However, I have always believed in the saying; 'Where there is a will there is a way'. I took on every challenge that came my way in my stride. Raising 2 sons with an ambition to have a flourishing career always put me under tremendous stress. we Women always have a guilt trip on. We've all encountered at least one person over the course of our lives who somehow always manages to make us feel guilty for things that we really don't have to feel guilty about. In my case too I had people constantly nagging me for having an ambition. However, my spouse was extremely supportive. In fact, we both respected each other's desire to achieve something and hence we both could give our undivided attention to our kids and work.
My message to younger members of KEI
Never let the hunger to learn inside you die. KEI is an ocean of opportunity; dive deep and you will flourish personally & professionally. My positive attitude and problem solving approach has made me take several initiatives towards increasing transparency within processes, further enhancing company performance. My hunger to consistently try my best to supersede my performance garnered immense respect for me amongst my fellow colleagues. I never worked as an employee in this company but like an owner because management always trusted and gave me an opportunity to take up the responsibilities & charge as an owner.
I have witnessed KEI grow from one building to another; having three manufacturing plants, pioneering in 400KV cable, building EPC segment, and so on. This was all possible only because of our CMD, Mr. Anil Gupta who is an entrepreneur & a powerful leader for all of us. I am extremely inspired by the way he has built this company brick by brick. I would also like to make a special mention about Mr. Rajiv Gupta and Mr. Manoj Kakkar who have stood like a pillar with Mr. Anil Gupta through thick and thin in this journey of KEI.
My concluding message for everyone: A river's flow breaks the rocks not because of its strength but because of the consistency of its flow…Waves keep hitting the rocks around and one fine day the toughest of the rocks bow down and accept their defeat.