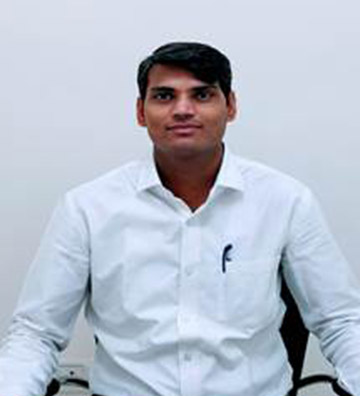 I joined KEI as an Assistant Executive – HR & Admin in the year 2005, and today, after 13 years, I work in the capacity of AGM- HR & Admin. Before KEI, I worked in the government sector for 2 years. However, the job satisfaction quotient was missing because the approach there was very laid back. I am a person who believes in constantly challenging myself and setting new benchmarks both professionally and personally. Thus, after 2 years of disappointment and constant self-doubt, I joined KEI with a belief that this organization will keep my energies ignited.
My journey with KEI has been extremely enriching. I have evolved as a professional with each passing year. Despite my core responsibility being HR & Admin, my learning hasn't been limited to what was assigned to me. I had the hunger to learn and KEI has always had an approach to encourage learning. This beautiful amalgamation got me involved in EPC division. My willingness to learn, drive to excel in all tasks assigned, and responsive behavior earned me Team KEI's confidence. This is possible only because I have always gone out of my way to help people and solve their problems. This attitude has helped me gain peoples trust and confidence; my life's biggest achievement.
Most Memorable moment at KEI
When we had an EPC Meet in Delhi and CMD Sir walked up to me and acknowledged my efforts in EPC division. I was overwhelmed with this kind gesture of Sir. CMD Sir and many more seniors like Mr. Rajiv Gupta have made every moment of my KEI journey memorable.
Message for younger members
Get out of your comfort zone and take chances in life. When I left my secured government job, people around thought I was a fool to do so. However, faith in KEI and faith in my abilities made me take this decision. Today, the same people are in awe of my progress.
Keep trust in your organization and take ownership of tasks assigned. Success is no accident, it requires hardwork, perseverance, and commitment to manifest into reality. Keep belief in yourself and remember, there is no elevator to success. You have to take the stairs.