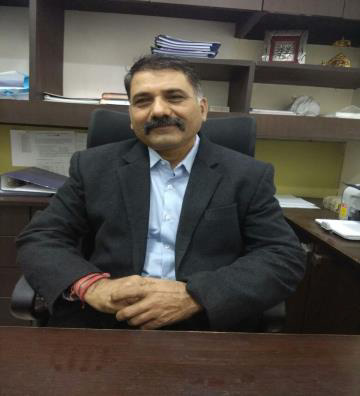 I joined KEI as a telephone operator having no sense of ambition or direction. The only thought I had was to support my family. I have a very loving wife and 3 kids by god's grace and whatever I am today is only because of their support and love.
During my initial days, KEI had a very small team that had a dream to make this company big. Today after 17 years I feel extremely proud looking at the growth KEI has experienced. My peers and superiors have acted as a great source of knowledge and inspiration, encouraging me to explore my capabilities and potential. KEI is not an organization that judges your capabilities by the amount of degrees you hold. If you have the hunger to learn and a desire to be known, KEI is the place for you. I have seen people who joined at junior officer level, and today they have a flourishing career; grown upto GM level. Today, I am working as a deputy manager and it a matter of great pride for my family.
Message I would like to give to all the younger members of KEI
For me honesty at work is of utmost importance and there is no place for mediocrity. Assertiveness and the ability to speak my mind and sticking to what I feel is right has always helped me. I sincerely believe that one should never fear from voicing his or her opinion or else you will lose your individuality.
I would also like to share my struggle in life with everyone. During my younger days my financial situation wasn't that great and after office I have done multiple hourly jobs to fulfill my kids' desire. I still remember working in a hotel as a part time cashier during night. I wouldn't get to see my children for days because they would sleep by the time I would reach home. But as the saying goes nothing worth having comes easy. This struggle is what I exactly needed for reaching my true potential. My message for everyone would be that don't fear away from struggles. If god allowed us to go through our life without any obstacles, it would cripple us. We would not be as strong as what we could have been. I teach this to my kids as well and really hope and wish they prosper in life with my teachings. My mantra in life: Happiness is found when you stop comparing yourself with other people. KEI lauds Mr. Jagat's perseverance and commitment towards KEI.